Last modified Mar, 10, 2017
Create an endpoint cluster
ScaleArc clusters are logical load balancers and each can be configured to uniquely manage SQL traffic. Following initialization, you are ready to create a cluster. To edit or delete a cluster, refer here. To create a ScaleArc cluster with Kerberos authentication, click here.
Before you begin creating a cluster, take a moment to review and identify the items in the ScaleArc deployment and cluster configuration checklists we have provided to ensure ScaleArc integrates well in your environment.
The following diagram illustrates a single cluster configuration.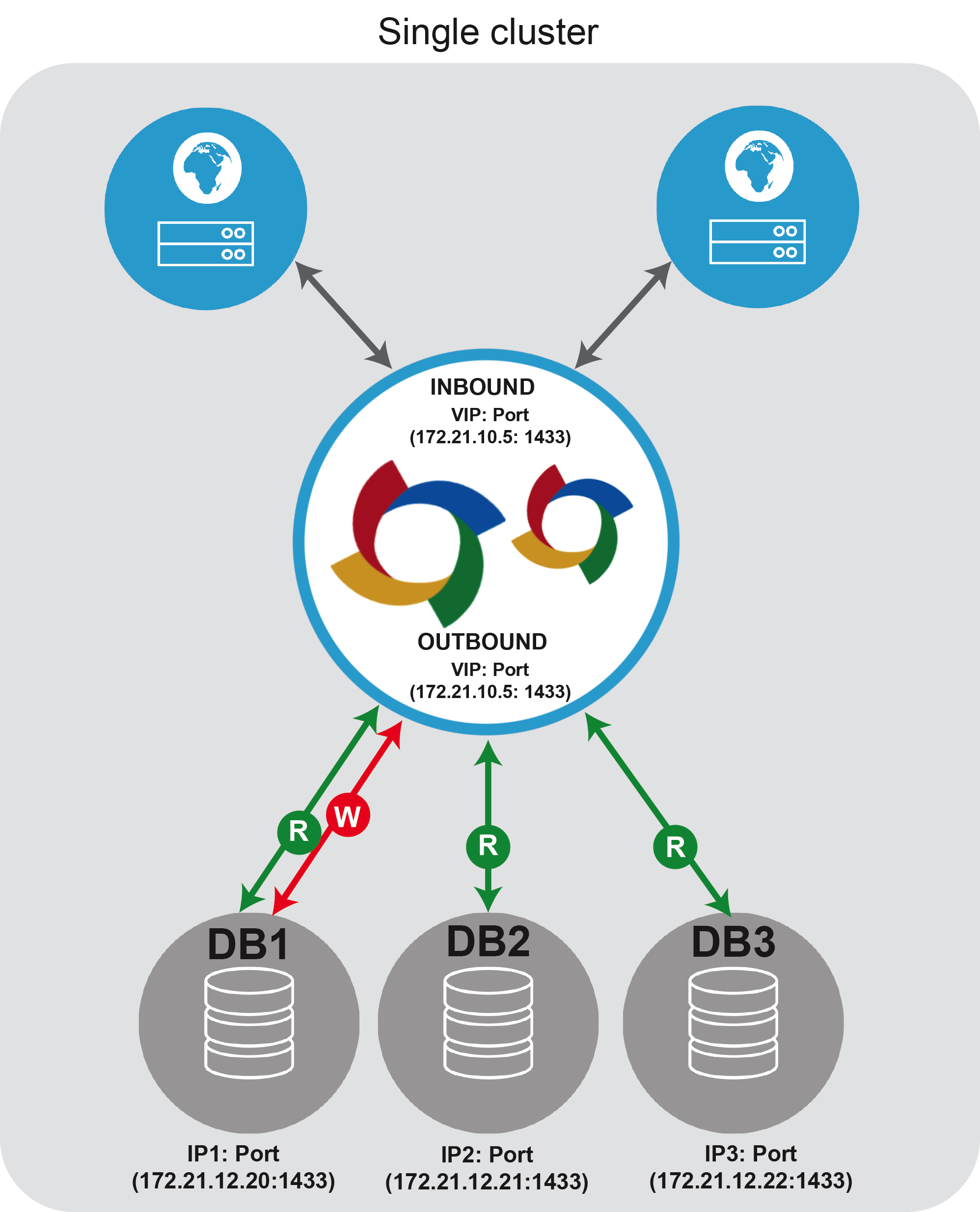 Set up a cluster
The cluster setup screen has five panels.
You can access the cluster setup screen in one of two ways:



Following initialization, as a first-time user, click Setup ScaleArc Cluster on the landing page.



Or, click Add Cluster on the ScaleArc dashboard to launch the set up screen.




Enter the appropriate values in each panel to create a cluster. The following sub pages describe the procedures for completing each panel on this screen.






First, define the cluster endpoints in the top panel.